where should i start.
so swansea...

ive been living in swansea (or in welsh abertawe), a coastal tourist town and the second biggest city in wales for the past two months now. as much as i would like to be fully acclimatised to the 'ways' (the organic feel in hippiespeak) of the town and apart from my weekly forays to the local friendly grocer - tesco extra; my excursions out have been limited to the few social occasions and when sara comes round to visit. lucky for me, this weekend sara took her time off to visit me, and i took the opportunity to see the city and share the experience with her.

im currently writing from my place on alexandra road, 150 metres from the main train station in swansea (high street station) and the street's address is home to a university, a museum and my place which was the main police station but refurbished to a modern en-suite accomodation when they moved accross the street. as i knew the conventional route from llys glas (the name of my building) to the beach, i told sara we would take the 'scenic route' there, via uplands, which was said to be a 'lovely walk' uphill.

towards the end of our 30 minutes journey to the beach, sara started to suspect something was amiss, which i duly explained to her my 'intuitive sense of direction' and explained to her in the most rationale and intelligent way possible. the verbatim was as follows, 'we went up the hill, so we must get back down to get to the beach'. which to me meant we had to go downhill back to the normal sealevel to get there. suffice to say, minutes later we found our way when we saw the beach from the hill and the camera came out to capture the moments.

here are some of the pictures taken on saturday (6th December 2008) with sara's camera and some other pictures before that date.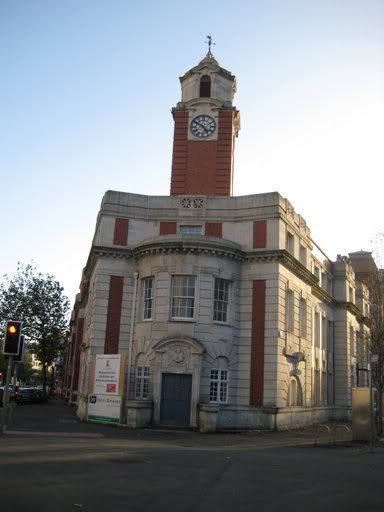 llys glas, my place of residence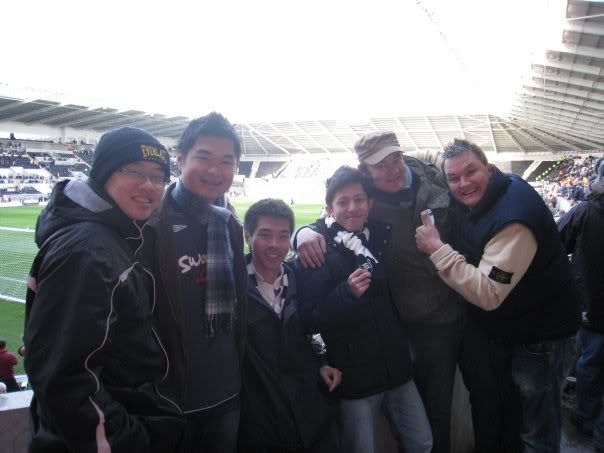 swansea 2 - cardiff 2, 30th november 2008 at the liberty stadium with the coursemates



my preparation - riot geat for the welsh derby



the beach! our footprints on the swansea beach



pebble beach of swansea (without the golf... and bigger pebbles)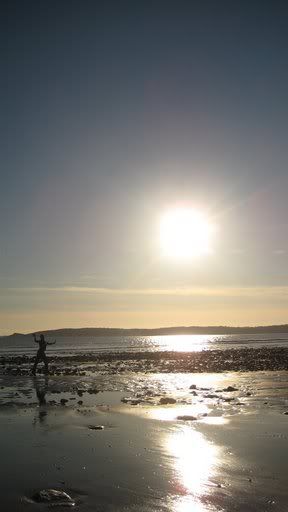 sara vs nature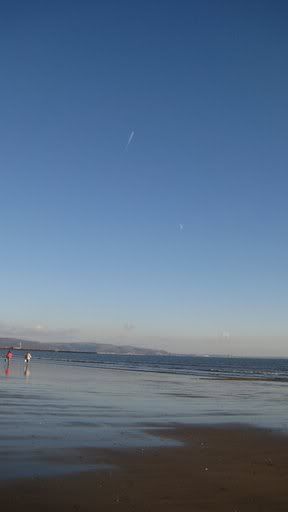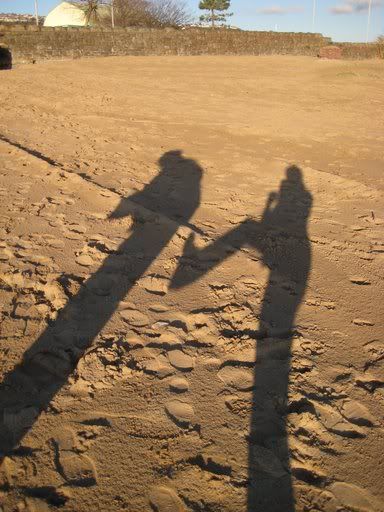 sara's violent again.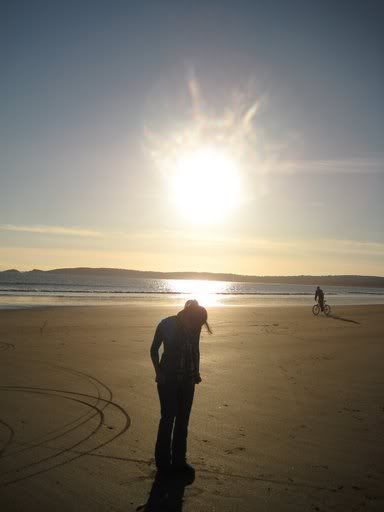 contemplation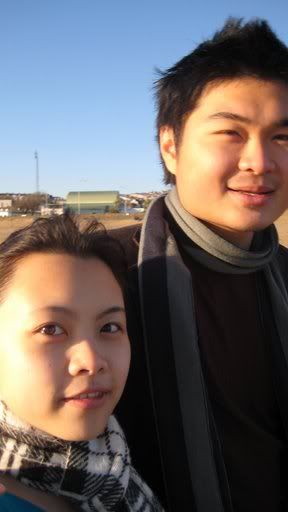 so thats it for now, ill try to update whenever i can. see u guys later!

yours,
jeremy.